Megamind Meme: Blue Skinned Guy Looks At Us And Says "No Bitches"
Megamind meme – a frame from the cartoon "Megamind", in which the main character makes a funny face and says "No bitches?" or against the background of the phrase "I will always be a villain". The trend was born on Twitter, Tiktok, and YouTube.
Meme Origin
Megamind meme template was taken from the final trailer that was timed to coincide with the premiere of the cartoon. We can see that Megamind is heading to visit his beloved Roxanne and looks through the peephole in the front door, waiting for her to let him in. It is this funny frame that is used to create memes.
Also, a similar meme with the participation of Megamind was based on an episode taken from the animated film "Megamind", released in 2010. According to the plot, the evil alien Megamind ends up in prison. He manages to deceive the head of the institution.
In early September 2021, Megamind memes flooded Twitter, YouTube, and Tiktok. People have come up with different situations that the hero quote fits into.
A version has also gone viral in which the phrase "I will always be a villain" sounds with a distorted sound. And instead of the low-original voice, Megamind speaks in a cartoonish and high-pitched voice.
Meme Meaning
The meme illustrates everyday and philosophical situations in which a person commits evil deeds, but does not regret it at all. Meme variations may also appear where it would be appropriate to ask the question "No bitches?", although this may look quite strange.
Recently, memes based on excerpts from cartoons have become a trend on TikTok. Both Western animation and American cartoons are taken as a basis. Also, the creators of memes do not disdain old and rare animation, which is not familiar to modern teenagers.
Selection of Memes
And this version of the meme was made specifically for fans of the anime Blade that cuts demons. How do you like such a cute Tengen Uzuy? Although in the anime he is quite formidable and very strong, on this Megamindmeme he looks very cute and seems to be begging for something from us.
Sonic is no longer the same, from the character of the game and cartoon for children and teenagers, he became a horny guy. Why does he need bitches? Can anyone tell me why this little blue hedgehog, who can run incredibly fast, does this kind of thing?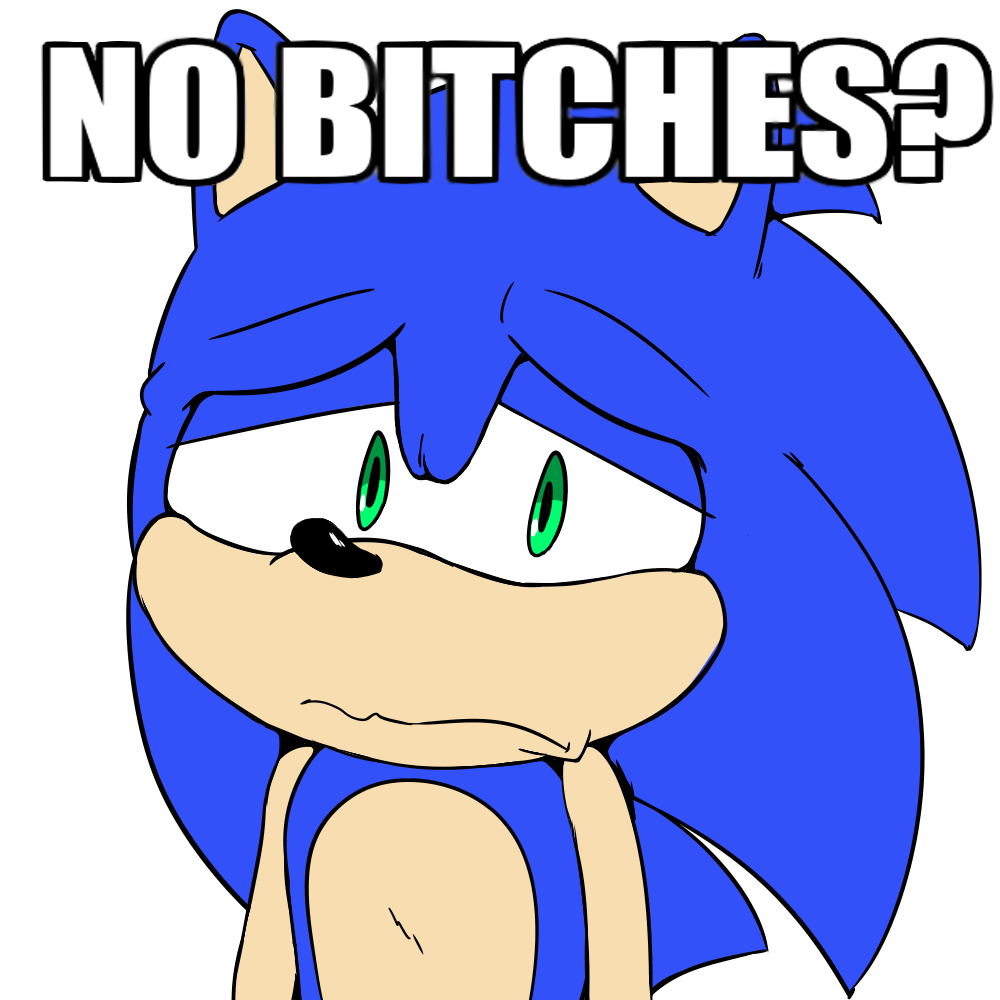 Funny No bitches Megamind meme for all chocolate milk lovers. Surely many would be upset if suddenly this divine drink ceases to exist and then it'll be replaced by banana or strawberry flavored milk.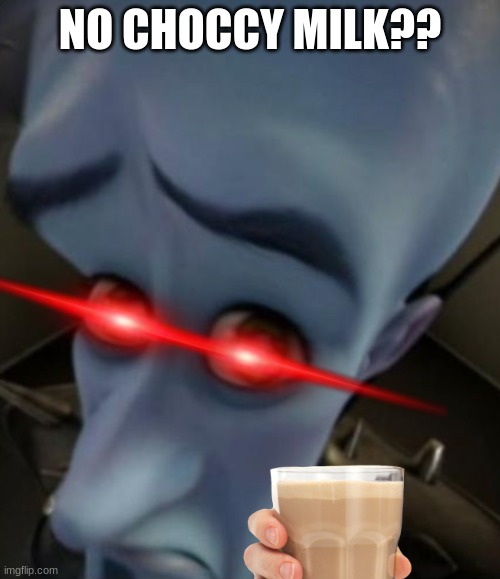 Don't know what weird question to ask a friend? Just save this picture and send it to him. Surely at first he'll be discouraged and won't understand what this means. That is why it is so important to read our blog and be aware of all the memes and know their origin.
If you are interested in the topic of video games and just like to watch YouTube, then this face should be familiar to you. This is a very famous YouTuber named Markiplier. A few years ago, he was at the peak of popularity along with another YouTuber, PewDiePie.
And on this Megamind face meme, they decided to depict Megamind as a resident from the Minecraft game. Those who have played this game know that the inhabitants sell various items and you can buy something useful from them for emeralds.
Do you still remember who Jimmy Neutron is? Yes, yes, let's plunge into childhood and remember that a cartoon about this guy was shown on Nickelodeon. In the intro before the cartoon, it was sung that Jimmy Neutron is a real hero.
If there are anime fans among our readers and you have already appreciated the meme about Tengen Uzuya, then we suggest you look at such a picture with a cute anime chan. If you know what anime this girl is from, then let us know in the comments.
This No bitches meme also made it to the SpongeBob cartoon. You can see SpongeBob's parents taking Megamind's place on the meme and asking the question "No bitches?". As we can see, they have very upset and puzzled faces.
If you have already heard about the release of the new Elden Ring game, then you probably know who this beautiful girl is. She is the maid and the one who helps the protagonist. That is why the phrase "No maidens?" flaunts on the meme.
The template of this Megamind meme face can be used in completely different plots and situations. As you can see, meme creators like to put other famous characters from video games, anime, or cartoons in Megamind's place.
Do you like this article?
yes
0
LOL, you really like it?! OMG, kappa pride, tell us why :)
no
0
Ok, boomer, now I am serious as a serious cat. Tell me why you didn't like it?