They Dont Know Meme: Sad Vojak Stands In The Corner And Holds A Drink
They Dont Know meme – a picture with the famous character Vojak, who stands in the corner of the room and looks at the dancing people. At the same time, he says the phrase, "They dont know I..." and its continuation can be completely different.
Meme Origin
The first version of the comic appeared back in 2009. A picture of a warrior in a festive cap was published on the Sad and Useless website. A character with a sad face is standing in the corner of the room in the middle of a party.
In this format, the They Dont Know meme template became popular for many years. People portrayed a typical introvert who finds himself in an uncomfortable situation for him.
A similar meme with a warrior was popular on many social networks. In it, a warrior stands with a camera and takes pictures of people who are unpleasant to him. Seeing something strange, he says, "Guys, can I go already?"
In November 2020, the Party Alone meme template evolved. It all started with a post on Twitter, the author of which replaced the quote of an introverted warrior.
The updated format took root and migrated to Reddit. People began to "invest" in the hero's head thoughts, expressing his superiority over the others. But the warrior does not seek to talk about it out loud; he just enjoys his loneliness.
Meme Meaning
The They Don't Know Party meme depicts a typical introvert who is in an uncomfortable situation. The format with the construction "But I..." or "They don't know that I..." shows the same introvert. But he is no longer pathetic, but rather proud of something. Or to hide some bitter truth.
Selection of Memes
This guy has no idea that smart men are very attractive. No wonder they say that intelligence is very sexy and exciting. Therefore, if he knows biology, then this is already a great success and a chance to find a partner.
Having 3,000 followers on Reddit as the guy in this Standing In Corner meme isn't a bad achievement either. But he can post funny pictures and even more, people will subscribe to him. Perhaps in the future, he will be able to find his soul mate among them. Why not?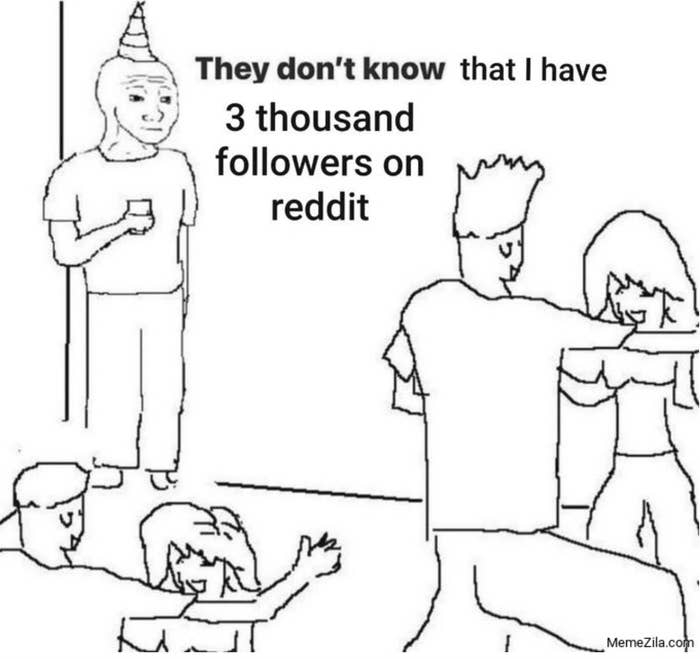 Have you heard that there are devils in still waters? Very often, such sweet, quiet, and, at first glance, modest girls turn out to be very horny. You would never think that such a cutie is now standing with a butt plug.
Fashionable guys who understand brands and wear expensive clothes are also popular with girls. They are greeted by clothes and seen off by the mind. Therefore, as we mentioned in the meme above, it is very important to be smart and demonstrate your intellect.
Kanye West, who recently changed his name to Ye, sometimes makes statements that can shock. He very often calls himself a genius and compares himself with God. Although he is a religious person, he continues to sin and openly declares this.
Remember one thing – if you think that others do not see and do not know that you are high, then this is a red flag. Most often, this means that strangers have long noticed your condition and see that you have smoked weed, so it's better to put on sunglasses and sit drinking juice in the corner.
It's a very strange version of the Wish I Was At Home meme, but it also has a place to be. In this picture, we do not see the hero, but he says that he is on the walls. What's wrong with that? Each person relaxes at the party as he likes. What if he is Spider-Man?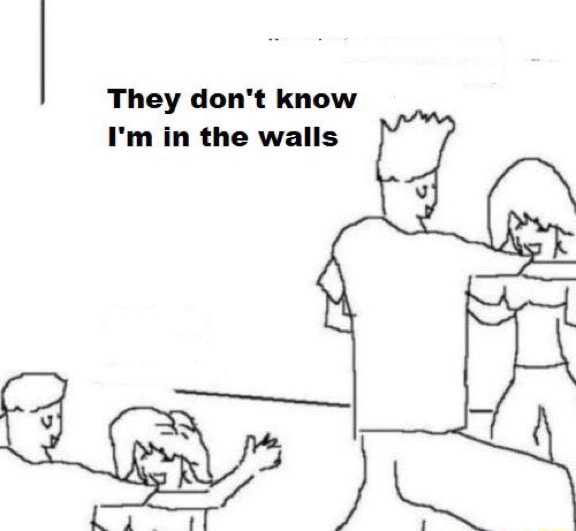 Unfortunately, not all famous V-tubers are recognized on the streets, so this guy should not be upset. He will still have time to gain an audience on his channel and win the hearts of loyal fans who will recognize him anywhere!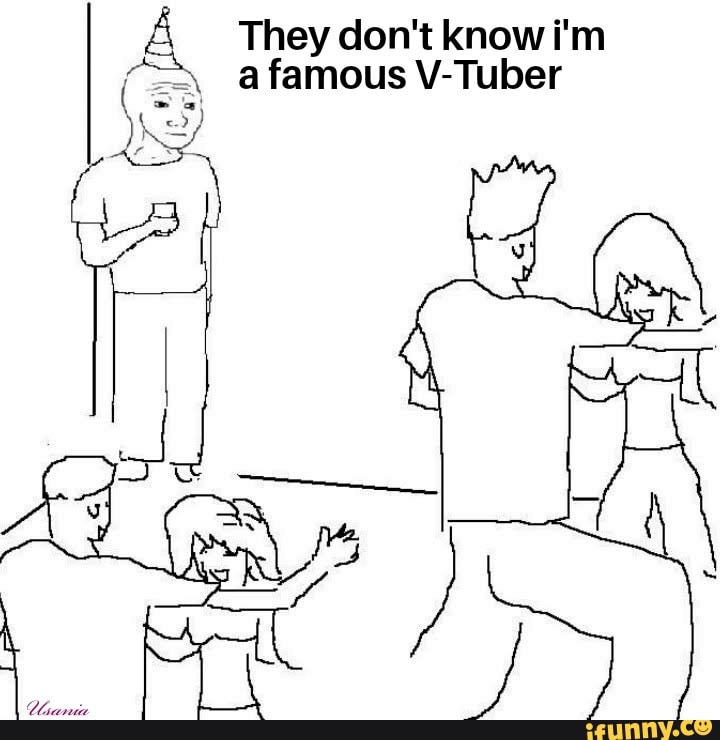 Imagine the situation: you go to the first site to download what you need and see 3 "Download" buttons. Which one will you click on? Remember the most important thing: the real button is the most unremarkable, and the rest are ads or third-party applications.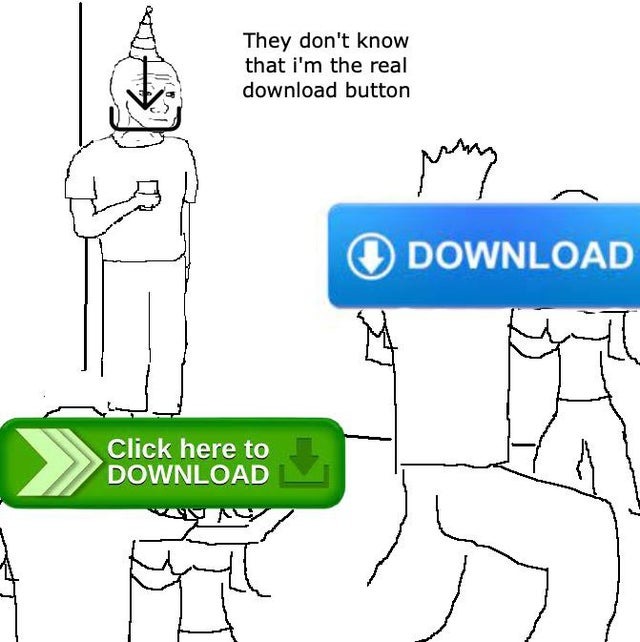 Another reason to learn how to play the guitar is that everyone around you will love you. For unknown reasons, many girls like guys, like in this I Wish I Was At Home meme template because they like to listen to them play the guitar. Guys who can play the guitar and sing beautifully are a separate kind of fetish.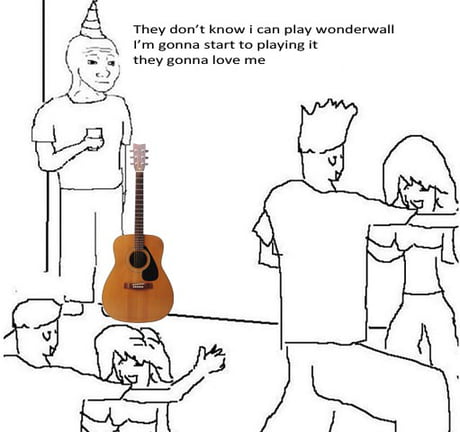 If you often feel like the guy in this meme, this is not the time to despair. There is no need to stand in the corner at a party because finding like-minded people is much easier than it seems. The main thing is not to withdraw into yourself and be more sociable!
Do you like this article?
yes
0
LOL, you really like it?! OMG, kappa pride, tell us why :)
no
0
Ok, boomer, now I am serious as a serious cat. Tell me why you didn't like it?